Anna understands that finding someone you can trust with personal struggles can be difficult. It can feel like a vulnerable position to put yourself in. She knows and understand this – she's been there! Clients reach out to her when they need non-judgemental support from someone approachable and impartial, working both face-to-face and online. 
The first step is booking a quick free consultation with Anna and she promises you'll feel at ease and step one will be done!
BOOK A FREE 15 MINUTE CONSULTATION TODAY!
Anna is a Life, Career and Teen Coach based in Co. Cork, Ireland. She has a Masters in Personal and Management Coaching from University College Cork.
Anna is highly dedicated to the development of her clients. She finds the work extremely motivating and rewarding. Anna is patient, compassionate and honest and she strives to empower her clients to make long lasting changes in their lives.
Some of the most common issues that she helps her clients with include career progression, work life balance, mindfulness and well-being and overcoming barriers to success.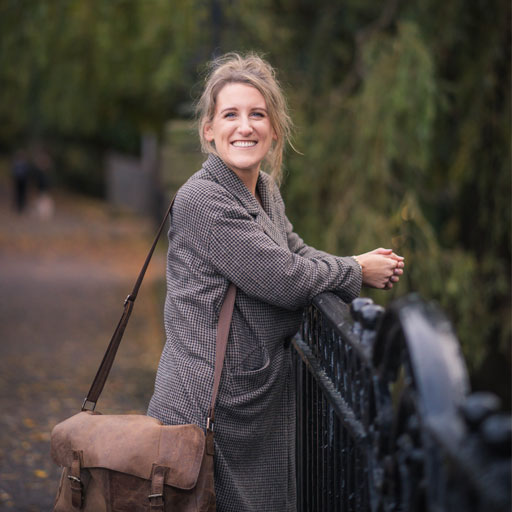 Online & In-Person Coaching
Anna offers both online and in-person coaching services.
Online coaching isn't any different from having in-person sessions – aside from the much shorter commute to the virtual office.
Online sessions are done using Zoom or Skype in the comfort of your own home at a time that suits you best! Every session will include a customised action plan just for you!
In-Person coaching is currently available in Cork, Limerick and Clare.
BOOK A FREE 15 MINUTE CONSULTATION TODAY!
"I was so lucky to experience coaching with Anna through a very low point in my life. She helped me piece back together and learn to believe in myself and my beliefs. So much so I went and chased after my dreams and I am doing exactly what I want now. A coaching session with Anna is a great help and she always guides you on the right path. I'm glad I was able to be given the chance to do it "
Joanne
"I feel like when I'm being coached by Anna that I am being helped by a friend. I would recommend Anna to anyone as she really cares about you and just wants the best for you.
I have come so far with Anna's help and if she can help me be so happy and confident, I think she can help anyone!"
Katie
Interested in finding out more about what Anna can do for you or in scheduling a consultation?
Enter your details in the form below and Anna will get back to you shortly.